Over the next few weeks, we'll be detailing the daily lineups for Caught by the River Thames, stage by stage. Without further ado, allow wordsmith Roy Wilkinson to tell you everything you need to know about the Lawn Stage acts performing on Saturday 6 August. Ticket information available here.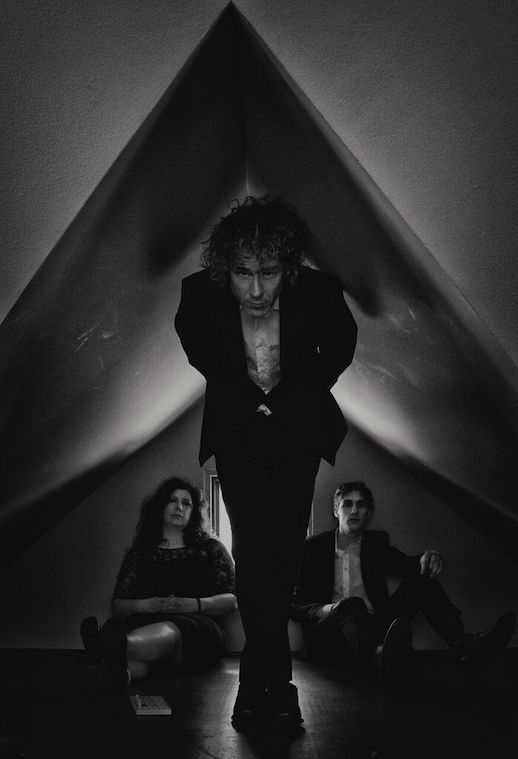 Low
Regarding the stately, majestic rock music made by this Minnesota trio, BPM might stand for beats per millennium – and their heart-rending sound is every bit as timeless as that might suggest. Over a double-figure album career, husband-and-wife vocalists Alan Sparhawk and Mimi Parker have established themselves as one of the most wondrous vocal pairings in contemporary music – a post-punk Gram Parsons and Emmylou Harris. It's a measure of the group's musical and emotional range that, on the one hand, they've been covered by Robert Plant and have songs titled 'Hatchet', 'Murder' and 'Pissing' and, on the other, one of their Christmas songs soundtracked a Gap TV advert. Christmas might mean more to Parker and Sparhawk than some – he was raised as a Mormon and she converted to the faith. While The Osmonds and Brandon Flowers form a cheery Mormon pop lineage, Low disrupt things. They're masters of exhilarating desolation – yet they also transmit uplifting universality. Here is superbly emotive songwriting and two mighty voices – sometimes joining in the kind of glorious harmonic union heard on 'What Part Of Me' from last year's album Ones And Sixes. In concert Low are a thrilling force of nature – producing sounds with a spirituality to transfix the listener, wherever their faith may lie. (Listen here)
Beth Orton
Straight outta Norfolk, much-loved Ms Orton has been breezing out her charm-laden songs for well over two decades now – full of beautifully bittersweet moments; an alternative reality where one summer's day is ending, yet the summer goes on forever. Beth's music has featured on movies and TV including Vanilla Sky, Grey's Anatomy, Dawson's Creek and the JJ Abrams TV college drama Felicity. She has worked and collaborated with people including Andrew Weatherall, Terry Callier, Annie Lennox and The Chemical Brothers. In the spangled-brained rave 1990s, Beth's links with the Chemical Bros saw her Trailer Park album anointed as a perfect comedown balm – for when the people durn gone all-night bamboo with big-beat banga-madness. Since then, Beth has moved towards more mellifluous pastoral-folk meadows. Her sixth studio album, Kidsticks, is due in May 2016. (Listen here)
Mulatu Astatke
Born in 1940s Ethiopia, Mulatu Astatke is the grand potentate of Ethio-jazz and a wider musical fusion. When he was in his teens his parents sent him to study engineering in Wales, but he ended up absorbing music at Berklee College of Music in Boston. Hoorah! Vibration-testing's loss and the vibraphone's gain. Since then he has traversed the globe in his role as band leader, and his compelling Afro-Latin soul was given recognition when Mulatu appeared as a special guest when Duke Ellington played in Ethiopia. "Nobody fuses the sounds and rhythms of African, American and European music the way Mulatu Astatke does," said The Guardian in a five-star concert review. (Listen here)
Ryley Walker
Ryley Walker's Primrose Green album was one of the most critically-acclaimed of 2015 – musical classicism with powerful suggestions of both Tim Buckley and Brian Auger. "Jazzy looseness, rustic picking and an undertow of drugular mind expansion," said Q magazine. Walker, from Rockford, Illinois, is a great contemporary guitar stylist, conjuring something of the late, great John Fahey, creator of the American Primitive Guitar style. Playing by the muddy Thames levees, Walker is set to summon sonorous incantation from his trusty Guild D-35 guitar. (Listen here)
Jeb Loy Nichols
Wyoming singer, songwriter and novelist Jeb Loy Nichols has been called "the high priest of country cool" by Rolling Stone magazine. He lives and works on a remote small-holding in the Welsh hills and recently collaborated with Adrian Sherwood on the album Long Time Traveller, a blend of folk, blues, country and roots reggae. This year Jeb will be expanding his oeuvre with two albums and two novels. To celebrate he'll be singing his beautifully bittersweet songs – gorgeous latter-day country soul. (Listen here)
BE play ONE
The BE•ONE soundtrack is a latter-day symphony of imagined dialogue between bees and mankind – as released by Rivertones, the Caught by the River record label. With help from cellist Deirdre Bencsik, vocalist Camille Buttress and the Icelandic string group Amiina, it was recorded by Kev Bales and Tony Foster (who've worked with Spiritualized, Julian Cope and Mark Lanegan). Here the album gets a live presentation. (Listen here)
Ebony Steelband
Based in West London, Ebony Steelband are one of Europe's leading steel bands. Formed in 1968, they've played at steel-band competitions from Miami to Trinidad and Tobago and have won the National Panorama prize at Notting Hill Carnival a record 20 times. Get there early for a repertoire that has ranged from The Beatles to Bootsy Collins – plus a motivational musical power that has featured everywhere from the FIFA World Cup to Opportunity Knocks with Hughie Green. (Listen here)
Eat Your Own Ears DJs will bring Saturday's proceedings to a close.